De Volkskrant: We mogen weer!

---

An editorial illustration supporting he article of Bor Beekman, Bart Dirks, Mark Moorman, Herien Wensink en Merlijn Kerkhof. The article shows tips for upcoming exhibitions, theater shows and other cultural activities you can now visit after the 3000000th lockdown.


03/06/2021
A Blind Man's Game

---

Mijn nichtje maakte Engels huiswerk en ik maakte er illustraties bij. Het is een verhaal over je GUILTY voelen als een nine year old als je je schuld hebt gemaakt aan nalatig behaviour, omdat de kleine sister van je friend de stairs off dondert. Het verhaal gaat in op de knoop twisting feelings in your buik en de overthinking dat comes met it. Is ze dead? Wat to dragen to the funeral? And who is THE SCHULDIGE???



01/07/2021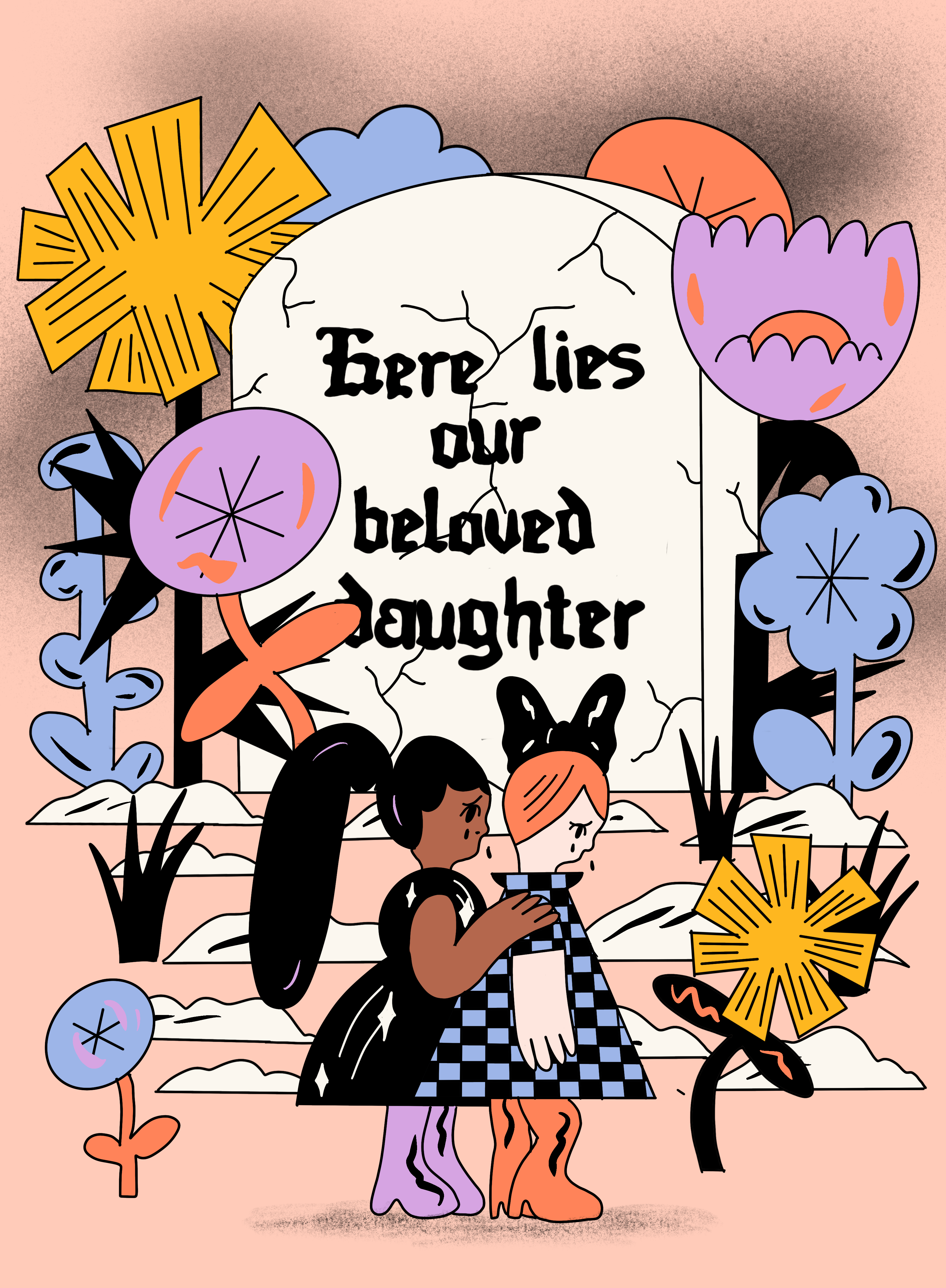 De Correspondent

---

Weekly editorial illustration supporting the articles of modern life correspondent Nina Polak.

04/06/2022
OneWorld.nl Magazine: Van Primark tot Pucci, koester je kleren.

---

Series of editorial illustrations supporting Sarah Vandoorne's article about loving your clothing in order to make them last longer.


01/07/2021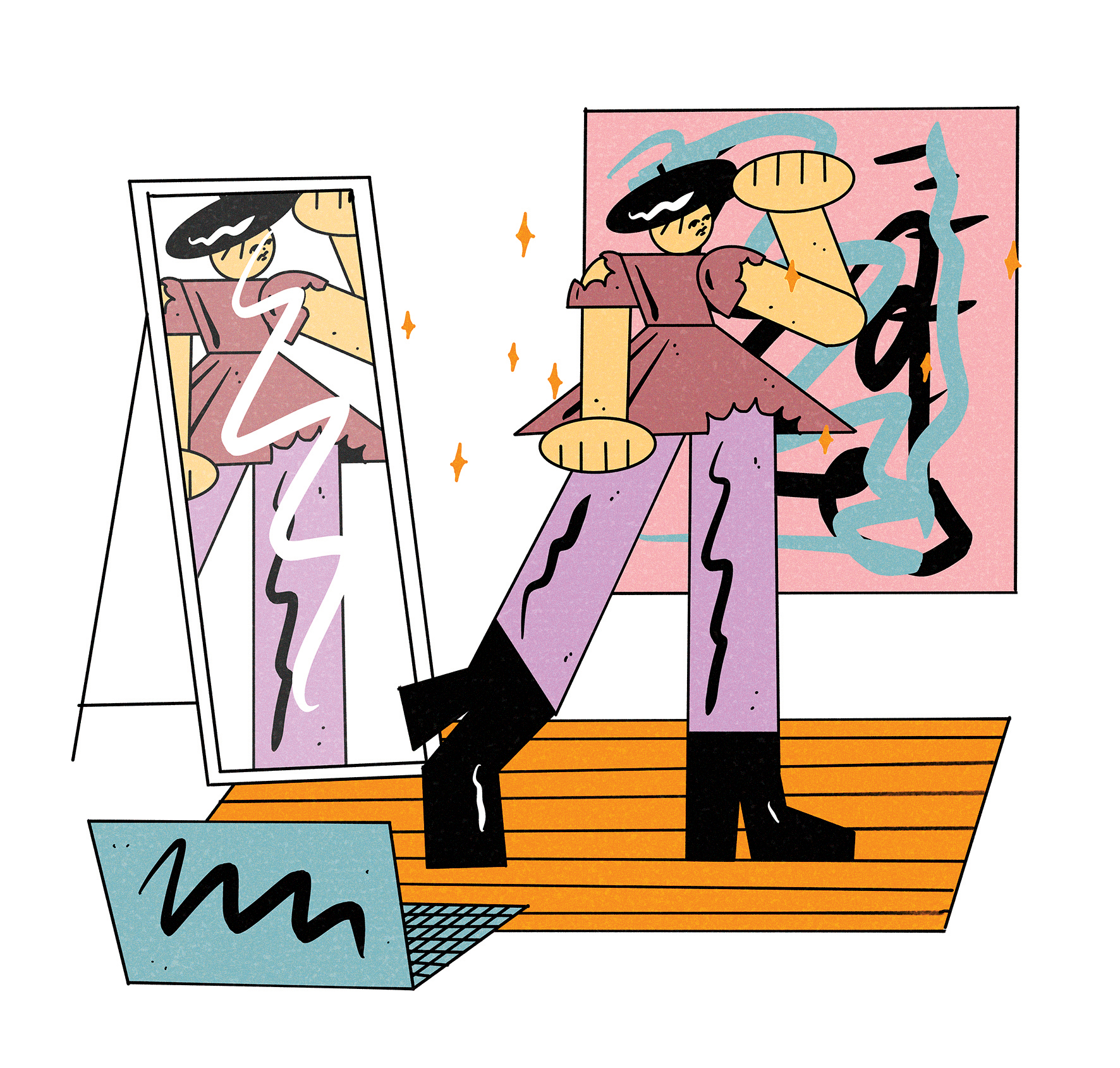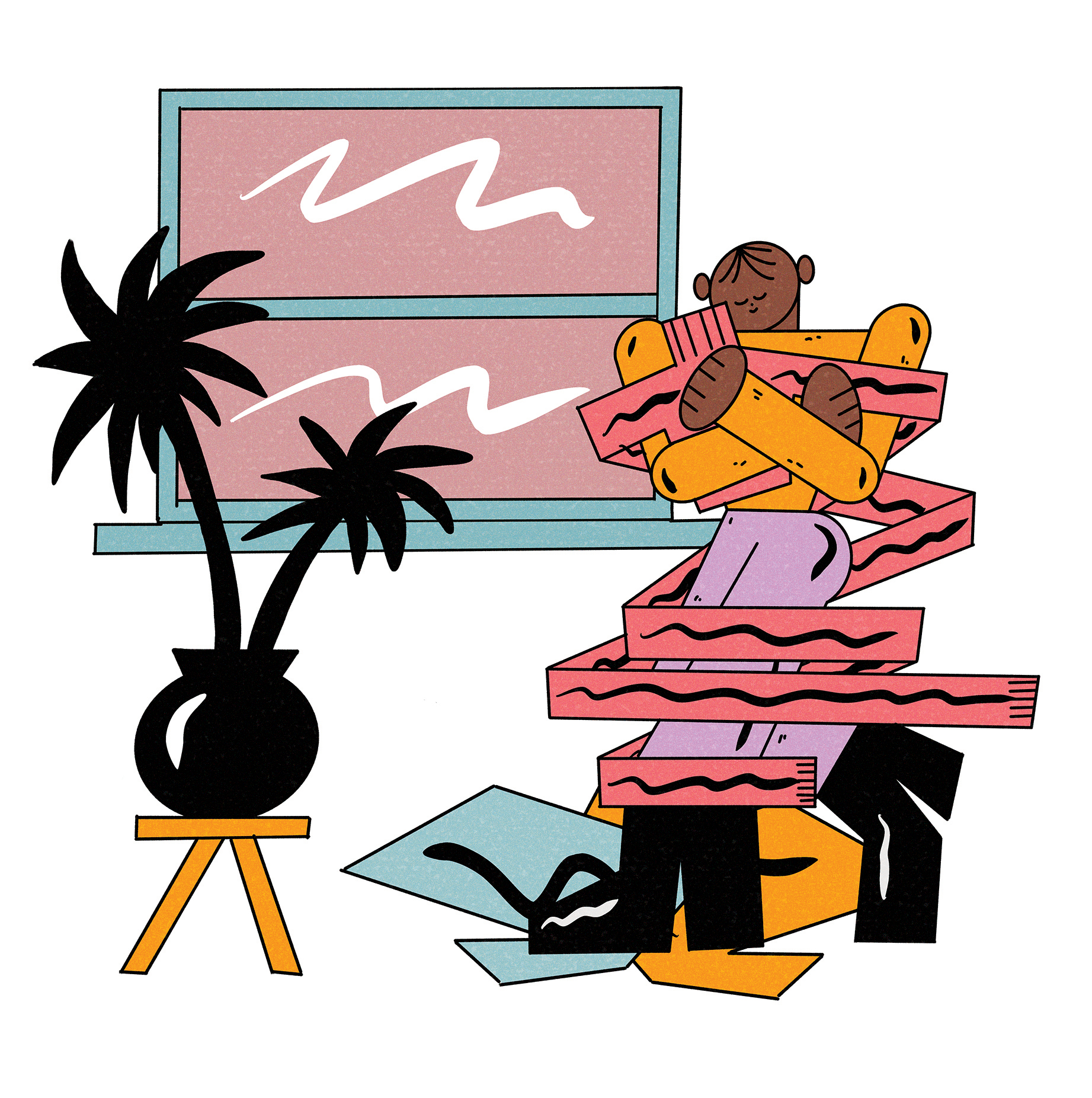 Yeet the Rich

---

A series of artworks commissioned by Concordia Enschede with the support of Mondriaan Fonds. These artworks are a series of left over drawings, paintings and sketches that are used to make new artworks. The leftover drawings are combined and made into collages, paintings, textile works, wood cuts and drawings.




03/09/2021